Double Doodle Puppies
We love our doodles so much that sometimes we decide to mix and match. As of now we do English Bernedoodles (English Goldendoodle with a Bernedoodle) Saint Bernedoodles (Saint Berdoodle with a Bernedoodle) and Newberdoodle (Newfypoo with a Bernedoodle)
We have our reasons for doing these crosses, and it's not just because they are absolutely adorable. We find that by introducing the English Goldendoodle or the Saint Berdoodle to the Bernedoodle it positively effects the temperament of the puppies and they'll have markings that you will not see anywhere else. We only do a few of these litters a year and are among the very few breeders that do it, so jump on a list while you can!
---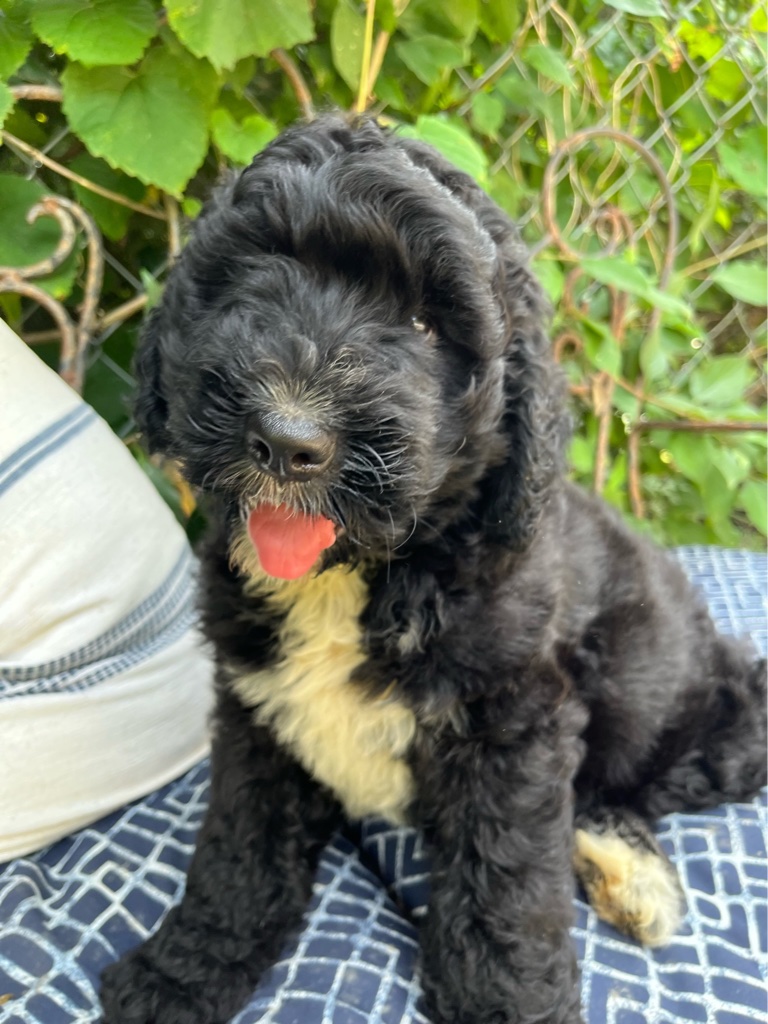 English Bernedoodle Puppies Available
2 Females
Ready to go home as of July 17th 2022
Contact us for more information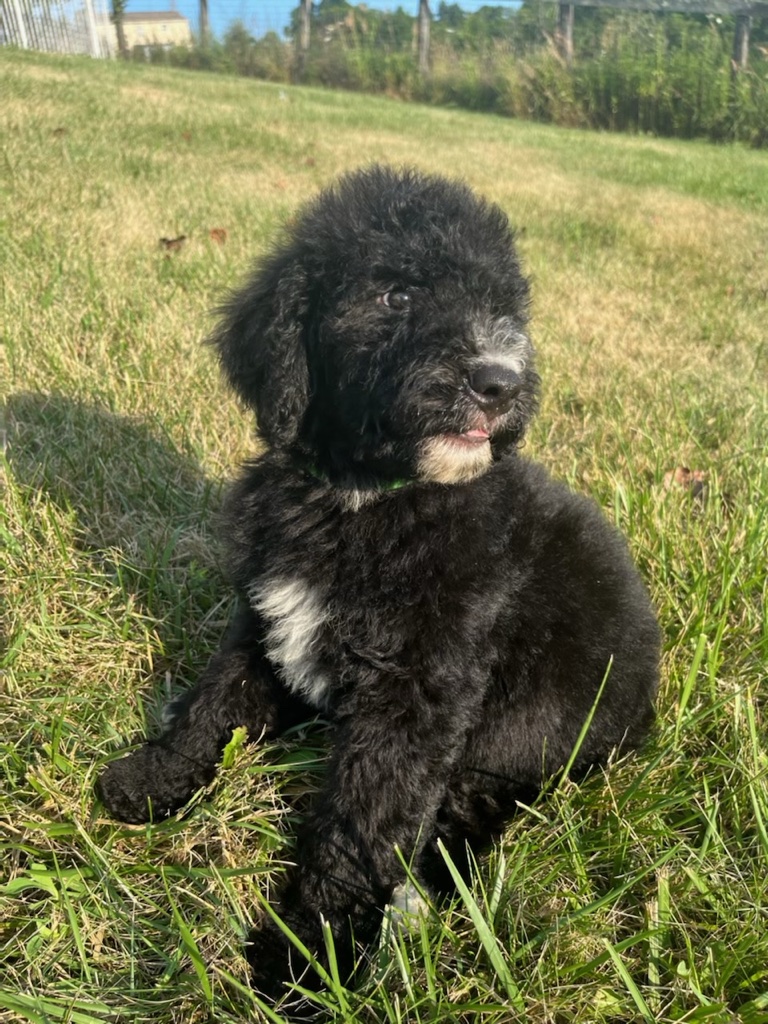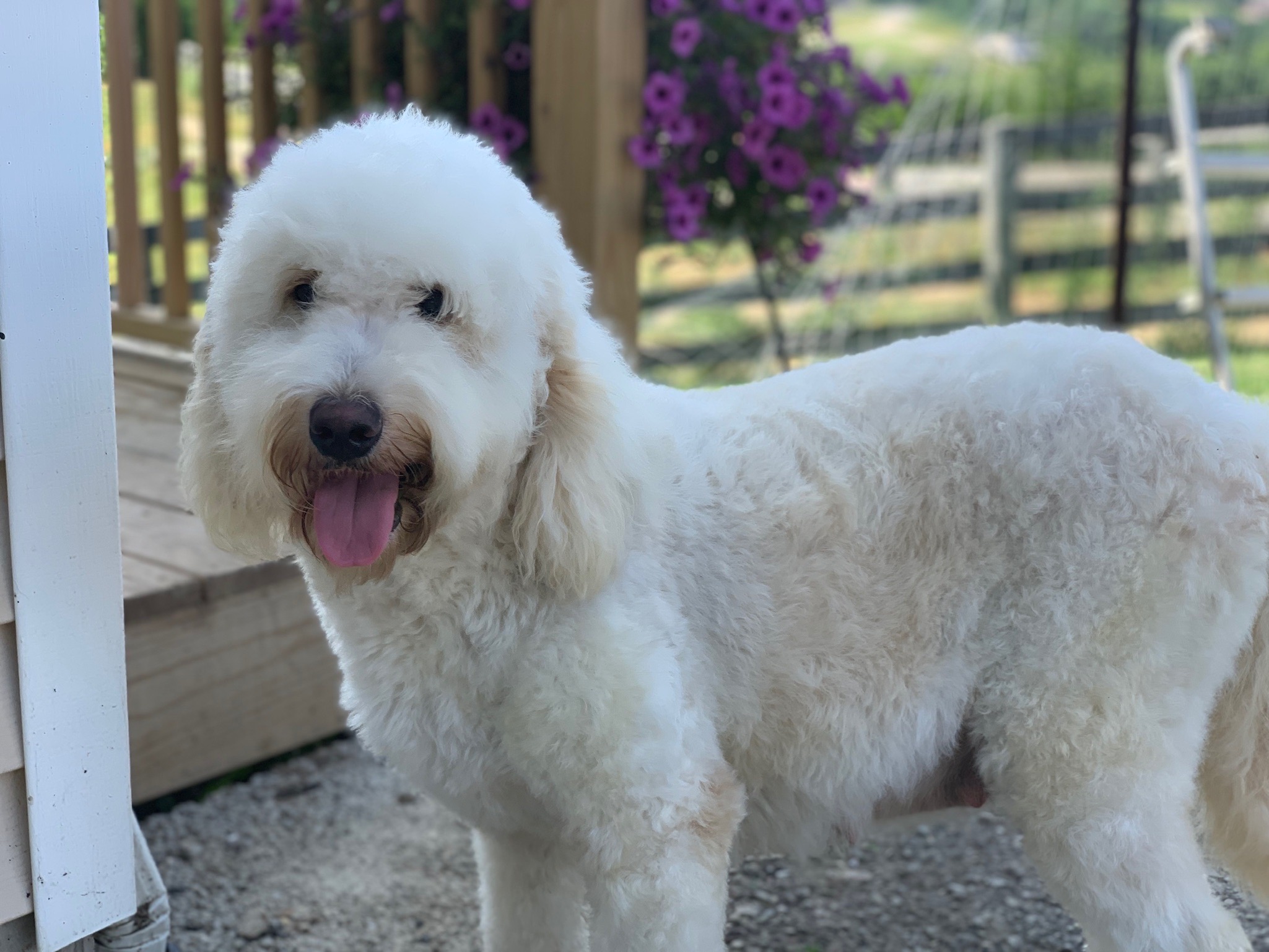 English Bernedoodle Litter
Billie Jean and Denver
Born October 20th
No puppies available
When your litter is born you will receive an email with photo and gender breakdown. We will start the picking process once the puppies turn 6 weeks. In the mean time, make sure you filled out the Puppy Prep form and start gathering the puppy necessities listed on that page.
---
Photos of some puppies and adult dogs from previous English Bernedoodle litters
Harley from Rosie and Denver made it on TV! Watch her commercial below